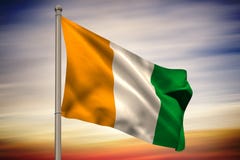 SIPS LOGISTICS member of WELOG | WELT LOGISTICS CONSORTIUM since 2006 in the city of Abidjan, Ivory Coast. 
Our mission is offering personalized service to the international transportation community quickly established. We handle both air & sea shipments on both import & export cargo for and to major ports around the world.
SIPS Logistics is a professionally managed freight forwarding company based in Abidjan, Cote d'Ivoire.
Contact us for all your logistics needs in Ivory Coast:
| | | | | | |
| --- | --- | --- | --- | --- | --- |
| Primary Contacts: | Name: |   | Email: | Office Phone: | Cell Phone: |
| General Manager | VERDIER ADRIEN |   | This email address is being protected from spambots. You need JavaScript enabled to view it. | 22521363185 | 22507471672 |
| Commercial Manager | REINE N'GUESSAN |   | This email address is being protected from spambots. You need JavaScript enabled to view it. | | 00225 02 89 07 50 |
| Rate Requests /Sales inquiries | REINE N'GUESSAN |   | This email address is being protected from spambots. You need JavaScript enabled to view it. | | 00225 02 89 07 50 |
| Rate Requests /Sales inquiries | REINE N'GUESSAN |   | This email address is being protected from spambots. You need JavaScript enabled to view it. | |  00225 02 89 07 50 |
| Prealerts / Operations inquiries | REINE N'GUESSAN |   | This email address is being protected from spambots. You need JavaScript enabled to view it. | |  00225 02 89 07 50 |
| Accounting / finance | BONI BRUCE |   | This email address is being protected from spambots. You need JavaScript enabled to view it. | |  22547285758 |
| WELOG COORDINATOR | VERDIER ADRIEN |   | This email address is being protected from spambots. You need JavaScript enabled to view it. | |  22507471672 |
| CORPORATE: |   |   | This email address is being protected from spambots. You need JavaScript enabled to view it. |   |   |
For additional information about our company please visit our website:  www.sips-logistics.com