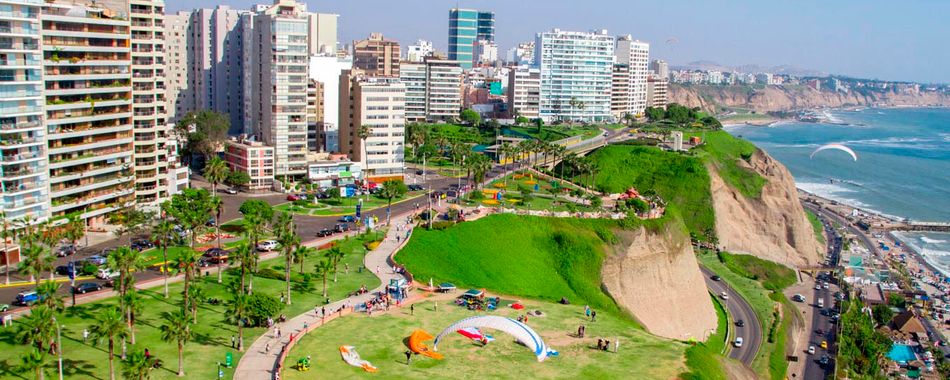 WELT OCEAN AIR PERU SRL established in 2016, with Principal Office in Lima, cover Callao, Matarani and Paita ports. Also LIM airport.
We offers worldwide end-to-end supply chain solutions including: OCEAN FREIGHT, AIR FREIGHT, INLAND FREIGHT, also international and domestic road transport, customs brokerage, warehousing, project cargo, contract logistics, trading and much more.
Supported by WELOG global logistics network with total quality of service and integrated supply chain management, we help our customers turn their logistics challenges into a real competitive advantages.
Contact us for all your logistics needs in Peru:
| | | | | | |
| --- | --- | --- | --- | --- | --- |
| Primary Contacts: | Name: |   | Email: | Office Phone: | Cell Phone: |
| CEO / General Manager | ROCIO HINOJOSA |   | This email address is being protected from spambots. You need JavaScript enabled to view it. | 511 562 9683 | 511 965 222 813 |
| Commercial Manager | PIERO CABRERA VILLAR |   | This email address is being protected from spambots. You need JavaScript enabled to view it. | 511 562 9683 | 511 998 361 444 |
| Operations Manager | JENNY MARTINEZ |   | This email address is being protected from spambots. You need JavaScript enabled to view it. | 511 562 9683 | 511 987 810 177 |
| Accounting / finance | ROCIO HINOJOSA |   | This email address is being protected from spambots. You need JavaScript enabled to view it. | 511 562 9683 | 511 982 665 305 |
| Pre-alerts OCEAN SHIPMENTS | OPERATIONS |   | This email address is being protected from spambots. You need JavaScript enabled to view it. | 511 562 9683 | 511 987 810 177 |
| Pre-alerts AIR SHIPMENTS | OPERATIONS |   | This email address is being protected from spambots. You need JavaScript enabled to view it. | 511 562 9683 | 511 987 810 177 |
| CORPORATE | WELT OCEAN AIR SRL |   | This email address is being protected from spambots. You need JavaScript enabled to view it. | 511 562 9683 |   |
For additional information about our company please contact us freely anytime.